Victor Manuel Extra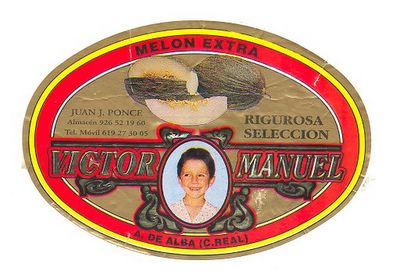 Não podia deixar de vos mostrar este delicioso logotipo
de uns melões espanhóis que encontrei no supermercado.
O melão não era grande coisa, mas com uma imagem destas
quem é que se rala.
/I had to show you this amazing logo
from a spanish melon that I bought.
The melon wasn't as tastefull as should be,
but with this image, who cares.